The Equality Act 2010 (Gender Pay Gap Information) Regulations 2016 comes into force in October 2016. Whilst there are no civil penalties for failing to comply is your organisation willing to run the risk of being "named and shamed" by the Government and media and the potential risk to reputation which could harm your ability to complete? Not to mention the exposure to equal pay claims/basis for negotiations for increased pay.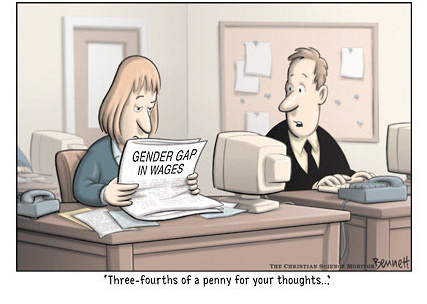 Under the Regulations organisations with 250+ employees will be required to publish information on their gender pay gap on an annual basis and the first publication must take place in or before April 2018, using data from a pay period in April 2017.
What will employers have to do?
Publish the difference in mean and median pay between male and female employees
Publish separately the difference in mean bonus payments made in a 12-month period to male and female employees
Publish the proportion of male and female employees that received a bonus in the 12-month period
Report on the number of male and female employees in each quartile of their pay distribution
Publish the information in English on their UK website that is accessible to both employees and the public
Upload the information to a government-sponsored website
Points for employers to consider now in preparation:
Is the internal infrastructure in place to comply with the gender pay reporting requirements?
Which senior individuals will be responsible for compliance?
Start collating the necessary information, analyse it and consider how it will be reported
Once you have analysed the above do you have a gender pay gap? If so, why and what, if anything can you do to address it?
At present the regulations are only for organisations with 250+ employees but past experiences with other legislation surely means that it will only be a matter of time before it rolls down to SMEs, maybe with staging dates like the Pension Auto Enrolment so should smaller organisations be preparing in advance too?
Reputation is everything. For companies looking to hire great talent, the image you project can be the difference between success and failure. So the question you have to ask yourself as a potential employer is, are candidates looking at you as an employer of choice? And if not, why not?
Our Talent LifeCycle team will work in partnership with you to enhance your employer image in the market and get you seen.
Click on a social media icon below to share and make a comment