An insight into working with IMI Hydronic Engineering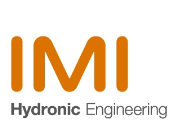 The Brief
We were engaged by IMI Hydronic Engineering to recruit a number of senior-level technology specialists and management staff both in the UK and Switzerland. Based on our success in fulfilling these hires and building strong relationships with both the UK and Swiss HR business partners and technology heads, we were invited to Geneva to discuss our capability to advise on and deliver the expertise for a planned recruitment project in Eastern Europe.
As a result of these discussions, we were asked to provide a report on suitable locations for an ERP Competency Centre in Europe based on the availability and cost of the required ERP skill sets in a variety of locations throughout mainland Europe. IMI's initial choices were to build the Centre in one of their existing distribution plants in a rural location in South Poland or to create a new site in Budapest. The principle drivers for both the central location and the recruitment project were long-term cost benefits and removing their reliance on the incumbent ERP Solutions Provider by replacing the expensive resources provided by them with an initial team of six in-house ERP professionals, who would then assume responsibility for the overall global ERP implementation programme as well as provide future product and system support.
What we delivered
We initially focussed our research on understanding where the required levels of ERP talent were located in Central and Eastern Europe around the locations favoured by IMI Hydronic Engineering in Poland and Hungary. Using a combination of our own network, industry professionals, social media tools and European job boards we were able to reach out to a wide range of candidates and produce a report which illustrated the availability and cost of expertise who met not only the technical but language requirements of the individual roles.
From our, in-depth research we were able to present our report two months later. Although we found over many hundred ERP installations across Poland and Hungary, the large majority were not global in reach nor did they use the full suite of products that our Client required. The appetite for relocation within both Poland and Hungary was limited, with many only considering relocation to the UK or Western Europe. Those who were more mobile were in general less experienced and therefore did not fit the Client's requirement for senior talent who were capable of delivering the first phase of the global implementation. Many with the right level of experience were not in a position to relocate due to family commitments, and also the difficulty in selling their homes. The talent pool was further reduced by a large number of candidates only willing to work on a contract basis, which was an option the Client would not consider.
In conclusion, we recommended to the Client that they should opt to build the Competency Centre in Poland as opposed to Hungary based on the availability of the levels of technical skills and the required ability to communicate proficiently in English. For a number of underlying factors, the Client made the decision to build the Competency Centre in their existing distribution plant and we were asked to partner with their HR function to recruit six Lead ERP positions on an exclusive basis using our Talent LifeCycle Service over a ten-month period. We provided a full salary and benefits structure for each of the roles with the recommendation to provide flexible remote working. We agreed on SLAs and KPIs and full reporting to allow Human Resources, Hiring Teams and ultimately Executive Management to view the end-to-end recruitment process and monitor progress.
Twelve months on from the initial Feasibility Study and subsequent recruitment engagement we have successfully hired a team of highly experienced and dedicated JDE professionals in Poland who are delivering a business-critical global implementation project. By working in a true partnership with the IMI Hydronic Engineering Technical, Business and HR Management we have overcome the main barriers for what was a particularly challenging search technically, geographically and financially.