Church International are once again proud to announce that we are going to be supporting this year's FStech Awards celebrating  excellence and and innovation in the field of information technology within the UK and EMEA Financial Services Sector.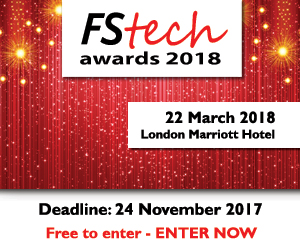 Winning entries will come from financial services institutions and technology suppliers who are leading the way in areas such as mobile, online, customer service, compliance, systems integration, IT partnerships, data management  and distributed ledgers.
The awards are FREE TO ENTER and are open to any organisation with a UK office.
Deadline for entries is the 24th November 2017 and the winners will be announced at the extravagant gala dinner and ceremony on 22nd March 2018 at the 5 star London Marriot Hotel Grosvenor Square.
For more information on the categories, entry criteria and reasons to enter the FStech Awards 2018 click here
Click on a social media icon below to share and make a comment