Last weekend, we took a team-building trip to the beautiful city of Barcelona to celebrate nearly forty years in business and the continued expansion of our business activities in Europe. And what a fantastic weekend it was!  We spent time together exploring the local scenery and enjoying the lovely weather.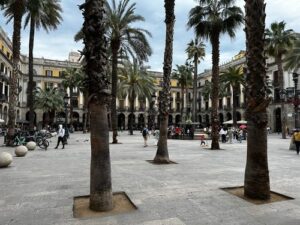 Barcelona is a city rich in history and culture, with many beautiful sights to see, and we fully immersed ourselves in all this great city has to offer. We started with a visit to the Picasso Museum, where we saw some of this influential artist's most famous works up close.  
This was followed by a tour of the Sagrada Familia, a breathtaking church designed by the renowned architect Antoni Gaudi. Gaudi's influence and importance are visible throughout the city, with many of its most famous buildings and landmarks designed by him.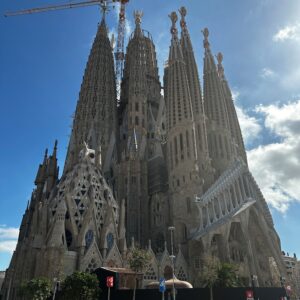 Next, we took a walking tapas tour in the charming Gothic Quarter. The mixture of ancient Roman ruins and narrow streets lined with little shops, trendy bars and Catalan restaurants made for one of the coolest activities in Barcelona.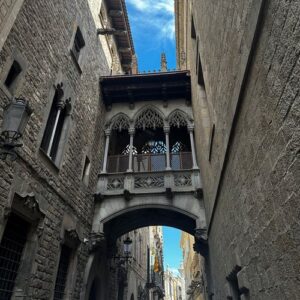 The local cuisine is steeped in Catalan history and tradition, with many dishes originating from the region's agricultural and fishing communities. We enjoyed sampling a variety of dishes such as patatas bravas, croquetas, and pan con tomate, and of course, we washed it all down with a sample of the local Vermouth.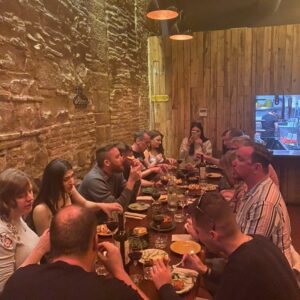 And lastly, we couldn't visit Barcelona without a visit to the beach, which offered beautiful scenery and a chance to relax and unwind by the sandy shores and crystal-clear waters.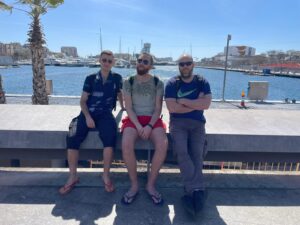 Our weekend in Barcelona was a great success, allowing us to explore the city's rich history and culture and bond outside work.  This was particularly important for everyone who had joined the company during the past three years when getting to know colleagues remotely and understanding the company culture has been challenging. The beautiful scenery, delicious food, and fascinating experiences made this trip truly unforgettable. We don't know how our next team-building trip will top this…. But we can't wait to find out.  
Click on a social media icon below to share and make a comment