Church International is thrilled to announce our fourteenth consecutive year as a leading sponsor of the 24th Annual FStech Awards 2024.
This event, widely regarded as the pinnacle of the FinTech calendar, will take place on the 14th of March 2024 and serves as a platform to honour the finest talents and innovations within the UK and EMEA financial services sector.
As a trusted technology recruitment partner for various organisations in the financial technology sector, we take immense pride in our association with this prestigious event.
The award categories span a broad spectrum, encompassing recognition for achievements like the Digital Transformation Product of the Year, Consumer Finance App of the Year, and ESG and Sustainability Solution of the Year, to name just a few.
We are delighted to see familiar names among this year's nominees and eagerly await the announcement of the most innovative concepts that will claim top honours.
Interested in taking home one of the 31 highly coveted trophies? It's quite simple – make sure you submit your entry by Friday, November 17th, 2023.
For a comprehensive list of categories and to submit your entry, just click here.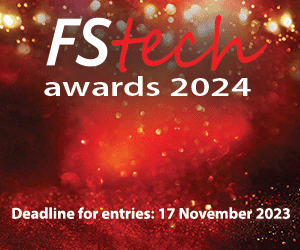 A reminder if the key details:
Event: The 24th Annual FStech Awards 2024
Date: March 14, 2024
Location: London Marriott Hotel, Grosvenor Square
We look forward to welcoming you at the event! To stay updated with the evening's highlights, follow @FStechAwards and use the hashtag #FStechAwards.
Additionally, we will be sharing real-time updates from the event on our social media channels at @ChurchInt. Be sure to follow us for the latest news and insights from the event!
Click on a social media icon below to share and make a comment