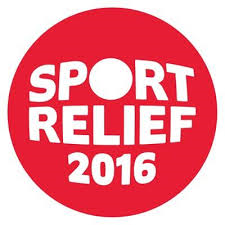 Four years ago I made a New Year's Resolution to do my first charity run.
For those who know me this was a big deal. I didn't do running… definitely more of a walker and have readily taken part in the Moon Walk and various Ribbons Walks over the years so always felt I was doing my bit for charity when it came to sponsored activity. In recent years, however, with the huge up swell in running events I felt that I was missing out on something, hence the decision to enter for the first Sport Relief Run 2012 which was staged in The Mall. My good intentions were thwarted soon after making the resolution by a ski injury and so was still recovering from surgery in March when the event was due to take place. Far from being ready to run a mile I was barely able to walk! But never one to give up I decided to attempt to walk the distance with my leg brace weighing me down. Proud to say I managed it and that led me to wanting to take part again two years later in 2014 and again this year.
The event was moved in 2012 to the Olympic Park in Stratford where it remained for this year's event.
And once again I loved the experience of joining thousands of others at the Park; young, old, fit, unfit, disabled who came to not only run, but cycle and swim and raise money for a great charity.
I am glad to say that with no repeat or long lasting impact of the ski injury I have twice completed the Three Mile event… even managing an extra mile this year. My ambition is to enter the Six Mile distance in 2018 and keep running in the meantime. I can't, like some of my friends, say I am addicted to running yet, but I definitely don't feel a sense of dread anymore at the thought of donning trainers and pounding the pavement or the treadmill.
Thanks to everyone who supported me and my family members who took part in the event with their very generous donations which have helped to push this year's Sport Relief total to an amazing £57 million.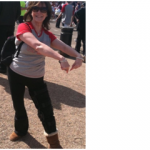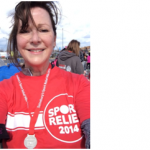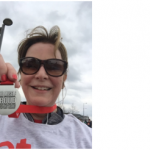 Chriss Andrews, CEO Church International Limited
Click on a social media icon below to share and make a comment