Congratulations to the 2017 winners of the 17th Annual FStech Awards.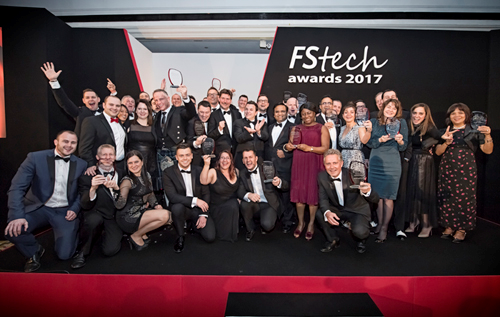 The winners were announced by host, Marcus Brigstocke, at the 17th annual FStech Awards gala which was held at the prestigious five star London Marriott Hotel.  Over 400 guests attended the sold-out ceremony to celebrate industry achievements of the past year.
Congratulations to all of the winners including Barclays who scooped the Infrastructure Solution of the Year award presented by our CEO, Chriss Andrews.
Click on a social media icon below to share and make a comment