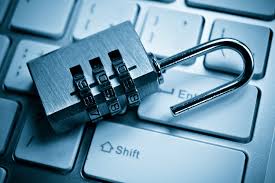 When the General Data Protection Regulation (GDPR) was adopted in 2016 by the EU as the mechanism to strengthen and unify data protection for its citizens the clock began ticking on the two year transition period.
Church International Limited are working in partnership with leading Cyber Security and Data Protection experts Neira Jones and Darren Roberts to deliver a series of Breakfast Seminars at Eight Bank, London EC3 on the 22nd, 23rd and 26th May 2017.   
These round table discussions are designed to help you understand the pitfalls of and get some practical advice on preparing for GDPR and knowledge share with your peer group on this important topic. As a business leader, being able to comply with the new regulation whilst still running your day to day operations is a fine balancing act. GDPR brings some much needed rigour to the way businesses need to handle the data of their customers and employees, as both digital and cloud technologies continue to transform the data landscape.
While there is much hype around the financial fines and penalties applied to non-compliance to the regulation, forward thinking businesses are making provisions today to manage the privacy risks of tomorrow. Identifying and then prioritising your GDPR transition activities will speed up your adoption of the new regulation by the 2018 deadline, with the potential to minimise costs, uncover opportunities to streamline your business processes and improve customer experience.
To book your complimentary place on one of our Breakfast Seminars please email:
Simon Long – Senior Security and Risk Consultant at gdpr@church-int.com
Please visit our LinkedIn GDPR showcase page which has further articles, alerts and company announcements.
Click on a social media icon below to share and make a comment